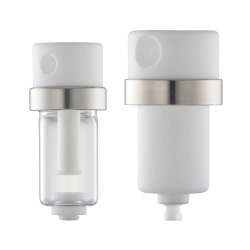 We offer many of our standard housings in PTFE, Hastelloy, Monel, Titanium, Inconel, and other machinable materials. PTFE is in stock for immediate delivery. Typically we keep a handful of small Hastelloy and Monel units in stock, otherwise delivery is normally within four weeks ARO. If your process stream or environment is corrosive, we typically can produce a filter housing to meet your needs and offer a filter element to match. For inexpensive OEM applications we also offer a line of molded Kynar housings in place of machined PTFE units.
PTFE Filter Housings
Kynar Filter Housings
Exotic Material Filter Housings
For further details please contact Dirk Loveland at dirk@unitedfiltration.com or call 1-800-311-5561 (ext. 222).