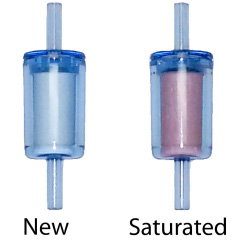 Our DIF-BN50i is a perfect alternative to the Balston® DFU 9900-05-BK, which is used in the HVAC industry. These filters contain a red dye that bleeds through the element to provide an accurate visual indication that oil is present. The red dye permeates through the element upon oil saturation, making visual monitoring quick and easy. Our product is an equivalent to the Balston® 9900-05-BK DFU since it shares overall dimensions with the Balston® DFU.
Save time and money by taking a look at all our alternatives to Balston®.
Balston® Cross Reference Chart
Disposable In-Line Filters
For further details please contact Dirk Loveland at dirk@unitedfiltration.com or call 1-800-311-5561 (ext. 222).