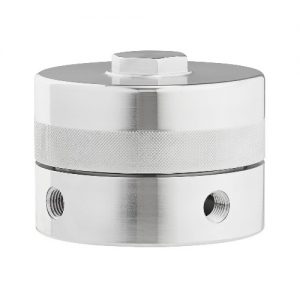 When compared to our competition both the Genie Tornado® and Collins Swirlklean® fall short when it comes to ease of use. Even more impressive is that United Filtration is able to offer this superior product at a more aggressive price point than both the Genie Tornado® and the Collins Swirlklean®.
Guardian Spin Clean technology was developed not only to function in the field as an effective means to remove small micron particles from both liquid and vapor samples, but it was also made with the service technician in mind. The Guardian Spin Clean is based on our proprietary design which means that just like with our Guardian Membrane Assembles the Spin Clean can be easily maintained without breaking connections making serviceability simple.
For more details please feel free to contact our sales team at (586) 802-5561 or email Dirk Loveland (dirk@unitedfiltration.com), or Aaron Garvin (aaron@unitedfiltration.com).